International Relations Commission | International | ICAB International Department
Visit of 17 European Juges to the Barcelona Bar Association
On Tuesday, November 9, 2021, a group of 17 European Judges visited the headquarters of the Barcelona Bar Association (ICAB), within the framework of the "Exchange Programme for Judicial Authorities" organized by the European Judicial Training Network (EJTN).
They were welcomed by the Council Member of the Barcelona Bar Association, Ms. Rosa Peña, and the President of the International Relations Committee of the Bar, Ms. Noemí Blázquez. They have made a presentation about the legal system in Spain at the Council room of the Palauet Casades.
They also visited the ICAB's Library, which is specialized in Law and Social Sciences and it is considered one of the most important legal libraries in Europe.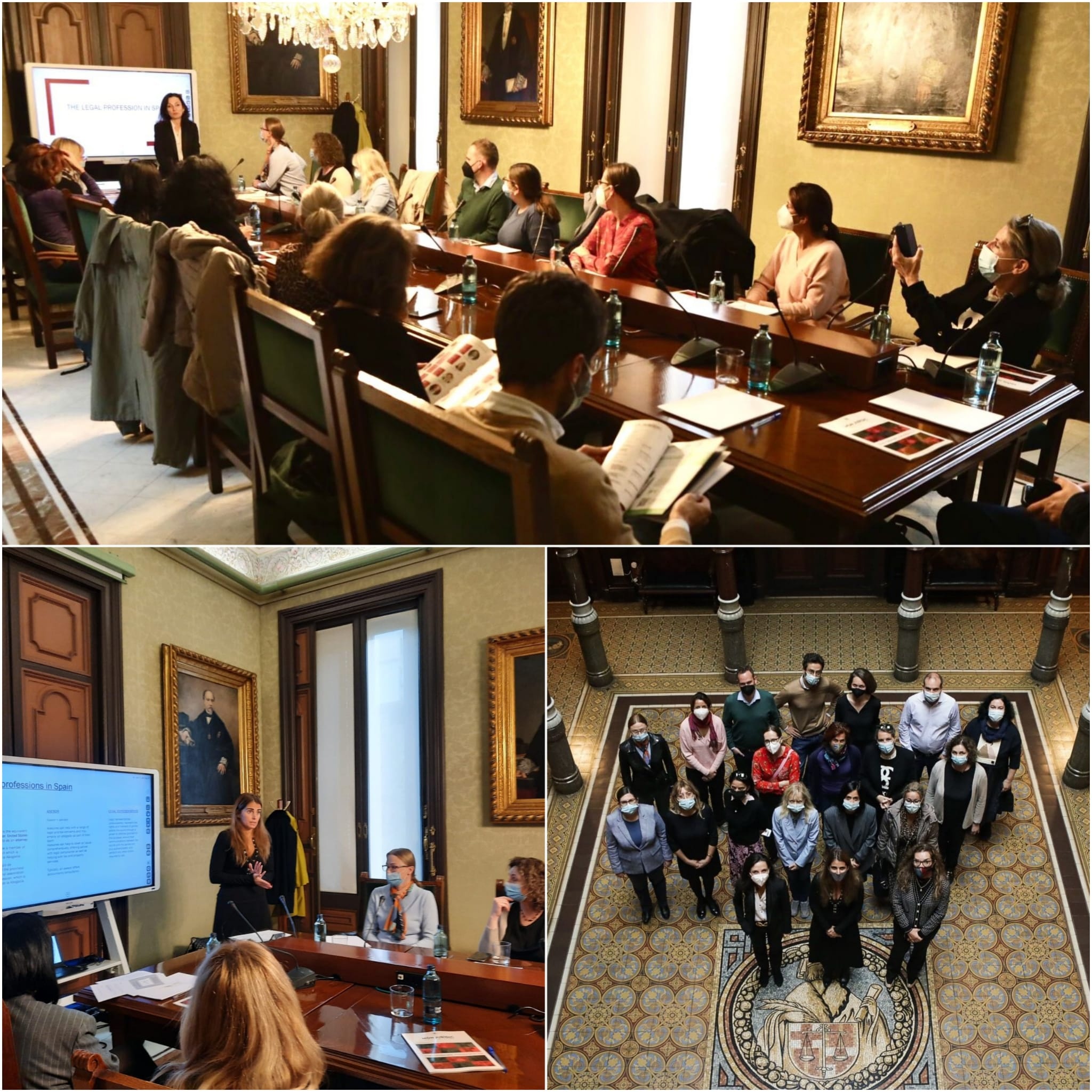 Contact
Internacional

93 496 19 21 / 93 496 18 80
Lunes a jueves: 9h a 18h / Viernes: 9h a 15h